Profile
Leave a comment
Do you enjoy seeing a manly muscular hunk blush of Embarrassment while being humiliated? Then this is your heaven! A place to see pics or fics of buff characters getting embarrassed, being in embarrassing situations, or just blushing in general!
Rules:
In case of art, all illustrations must contain buff guy being humiliated, blushed or getting in an embarrassing situation.
In the case of fiction, there must be significant reference and focus on them.
There is no limitation on how, or why, willing or not but focus on the embarrassment itself.
All works must not violate the Y gallery ToS
Muscles Guy are best when they are blushing with tears!
Nakedness and Expose are the perfect way of humiliate a guy!
Anthro are allow also
Bishonen / twinky guy
Blood
Gore
Scat
Shota
Affiliate Clubs: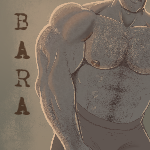 Original Y!gallery club founder unknown
Help
·
Terms of Service
·
FAQ
Support us with crypto:
| Crypto | Address |
| --- | --- |
| Bitcoin/BTC | bc1q7ldpfzhs70d4x4y3h2tkyddsje06l32re9dejz |
| Ethereum/ETH | 0x8227998A34148459Fb4B070A7694Ae42c9A081A4 |
| Dogecoin/DOGE | DTcXVhHTUdPYpr4KYZemTSeJUego69EcSE |
| Nano/NANO | nano_15uurzss48srsambr3f4u64x8p3ifis5aomwaq1bcgcmc7ejpo3tdo1ti4wm |
| Basic Attention Token/BAT | 0x8227998A34148459Fb4B070A7694Ae42c9A081A4 |
| Stellar Lumens/XLM | GBO42SK2CK42FXKDTQWHYDJQEPVZB6BFFDOYNIOZVN2K3DPOFQVX4Z4Y |