Minachan95
Fading Blossom in the Sand chapter 3

Submission
Chapter 3.



There were no end to this endless wandering and now they were stuck in corridor, which had no rooms, so, there were no other choice rather than reach end of it. Of course, on his way, Kyo could report about current messed up findings, but he holds off. After all, he couldn't reach Yagami, who was waiting for him in the headquarters. Sometimes this redhead can get over-protective about the sake of him. As time passed by, this redhead felt like urge to make sure Kyo would be sound and safe. Is it because of his nature to get into troubles so easy? Could be it because of his strangely calming presence when he is around? Yet one thing for sure, this redhead won't forgive if anything bad would happen to him. The trigger and reliever - eventually, this what become this brunette for Yagami. However, the very least that Kyo would want after returning would be unwanted attention.

That's why it was wiser to report everything nice and calm in office. What could possibly happen so bad that he couldn't handle it? Now it is nearly end of this corridor, so, in theory, there should be a door for elevator, either some kind of spare room. It can't be nothing, otherwise, someone has poor design skills and made so much of useless empty space. In any case, so far this experience made him stay aware of his surroundings, because, who know what kind of monstrosity could show up next. Nevertheless, he even become more curious what could happen next. Just that last room to check, take some samples and report - mission is clear and this older brunette going to take shower and rest.

Once both soldiers reached dead end, they noticed suspectively slightly opened opened door from right side. Something was wrong - either automatic door lock was broken and now it stuck like this, either there is something in between door. Yet Kyo instinctively stretched his arm to block Shingo's way any further. There could be an enemy waiting behind that door, so, once this older brunette leaned against wall, he silently vowed his hand like ordering a fellow rookie to do same.

Even if this Yabuki did what he was told to, he gave an innocently questioning look to his idol. Is that was necessarily to remove one of the gloves in such a way as well? Or is it something that usually higher rank or more experienced soldiers do? Could it be, it was an intimating tactic against incoming enemy? If so, maybe he should try this next time as well, though Shingo.

That's right, all this Kusanagi did was removing his glove by using teeth yet now he was carefully observed by this junior soldier. He didn't quiet liked that stare, but at least, it looked so naive like a curious child, who is at awe by seeing something amazing. However, it was completely different from one, which Yagami giving to him by doing the same thing. Without any doubt, from looking away with cracked poker-face to eventually curious yet demanding look like expecting something to happen next. Even if this redhead is being spotted, he pretends doing something else.

However, this starring also happens more and more often recently. Casually drinking water from bottle? Yes. During training session? Yes! Being off the mission and being caught by changing clothes? once again - yes. What a heck is his problem? If he has anything to say, he would say, but now? Why? One day Kyo gonna catch him and corner around until he gets the wanted answers.

In any case, right now he tossed his glove towards half opened door. Once again silent surrounded these couple soldiers. Shingo impatiently asked asked ''Should we check it? Maybe there is no one inside.'' and the older brunette replied ''Then I'll go first, but you better watch my back, got it?'' after picking his handheld gun, Kyo took a lead and moves toward the room.

Once he approached the opening, he made sure that his head would be barely visible through the corner. After swallowing saliva, he took a quick peek yet it was enough to understand that it wasn't worth to probably even risk his life and invest further. It was dim inside, but at least he could tell that the room was pretty big yet it's floor was covered in thick organic vines-like and nothing else. Heck, this thing is alive as well! Even so, it can be rare outer space life-form or a consequence of radiation after Great War, it's each made slight movement made disturbing slimy sounds.

Despise that Kyo couldn't see the rest part of the room, he started to silently with-draw before getting noticed, just a single step back...

All of sudden Shingo yells "Kusanagi-saaan!". That thing's one of thick grayish vines was already wrapped around Kyo's ankle and keep moving upwards. It's coldness and wetness started to soak deeper into clothes until it reached this older brunette's skin. For the love of-, it even began to grasp tightly. Along that, this creature's vine tried to pull him inside the room. He only closed his eyes in disgust. However, there was no time for panic. He has act quick! Otherwise, oh hell knows how this gonna end.

Without hesitation, Kyo grasps the handheld gun tighter in in his hands. Quick aiming and this vine was burned down by laser beam. The creature inside room eery screeches and second later, it's separated vine releases Kyo's leg. That was a close one, he though and began to roughly breath. Yet he felt how in area where he was grasped by gray with veins on nearly surface vine, that warmth. After looking down, this older brunette notices how fabric material from shank has fallen off and leaving revealed his bare leg. However, the skin was like untouched…Unfortunately, this victory didn't lasted even a minute.

Another set of vines counter-attacked, but this time it immediately aims for waist and both of legs. It were faster than this older brunette's battle instincts. One leg, another one, then waist was wrapped around him. He couldn't do anything just stay still. The paralyzing fear was over his body, he was so useless. Only Shingo's voice return him to his senses and made him able to resist. However, it was too late. These vines now violently tossed Kyo on ground. It was followed by short yet painful groan of him.

Even if he was slowly dragged to this creature inside the room, Kyo still tried to hold into anything. Anything could do! He was desperate to escape at any cost. So, he digs finger tips to the smooth ground surface as hard as he could. Heck, his both arms were shaky too yet he didn't wanted to give up so easy. He hardly crawled forward the wall as well. Meanwhile Shingo dashed toward this creature with light-saber blade in his hands. However, another set of gray vines shown up. One stronger attack and Shingo was send flying towards wall opposite the door. After impact - last groan and Shingo's body fell like rag-doll. No moves, no sound…Did he lost consciousness? Is he dead?

Right now, he called this junior soldier's name. However, it was his last mistake. Even if it was a mere second to loosen his grasp of ground, now he was quickly dragged toward the door, where behind them the mysterious creature awaits him.

It was last chance of this brunette to escape - once he was close to the frame of the door, he ceased the corner of door and was holding it with all his might. However, right now he closed his eyes in disgust as he felt how his clothes were soaked where these vines touched them. A familiar coldness and slipperiness was over his lower body part. At this rate, this brunette could get torn apart into half - the vines were drawing him closer too strongly to its owner.

One more time. He removed his arm from holding the frame of stainless steel door just to reach for his last resort of being saved - light-saber blade from his right side of belt. However, his left hand couldn't take it anymore. It began to tremble and second later, Kyo released the frame of the door. Now he was at full mercy of whatever was behind the door.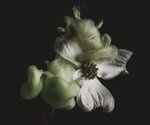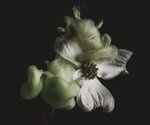 Prev
Browse Gallery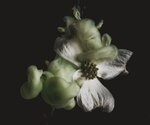 Next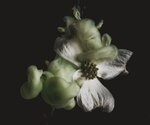 Leave a comment
Posted comments
Help
·
Terms of Service
·
FAQ
Support us with crypto:
| Crypto | Address |
| --- | --- |
| Bitcoin/BTC | bc1q7ldpfzhs70d4x4y3h2tkyddsje06l32re9dejz |
| Ethereum/ETH | 0x8227998A34148459Fb4B070A7694Ae42c9A081A4 |
| Dogecoin/DOGE | DTcXVhHTUdPYpr4KYZemTSeJUego69EcSE |
| Nano/NANO | nano_15uurzss48srsambr3f4u64x8p3ifis5aomwaq1bcgcmc7ejpo3tdo1ti4wm |
| Basic Attention Token/BAT | 0x8227998A34148459Fb4B070A7694Ae42c9A081A4 |
| Stellar Lumens/XLM | GBO42SK2CK42FXKDTQWHYDJQEPVZB6BFFDOYNIOZVN2K3DPOFQVX4Z4Y |